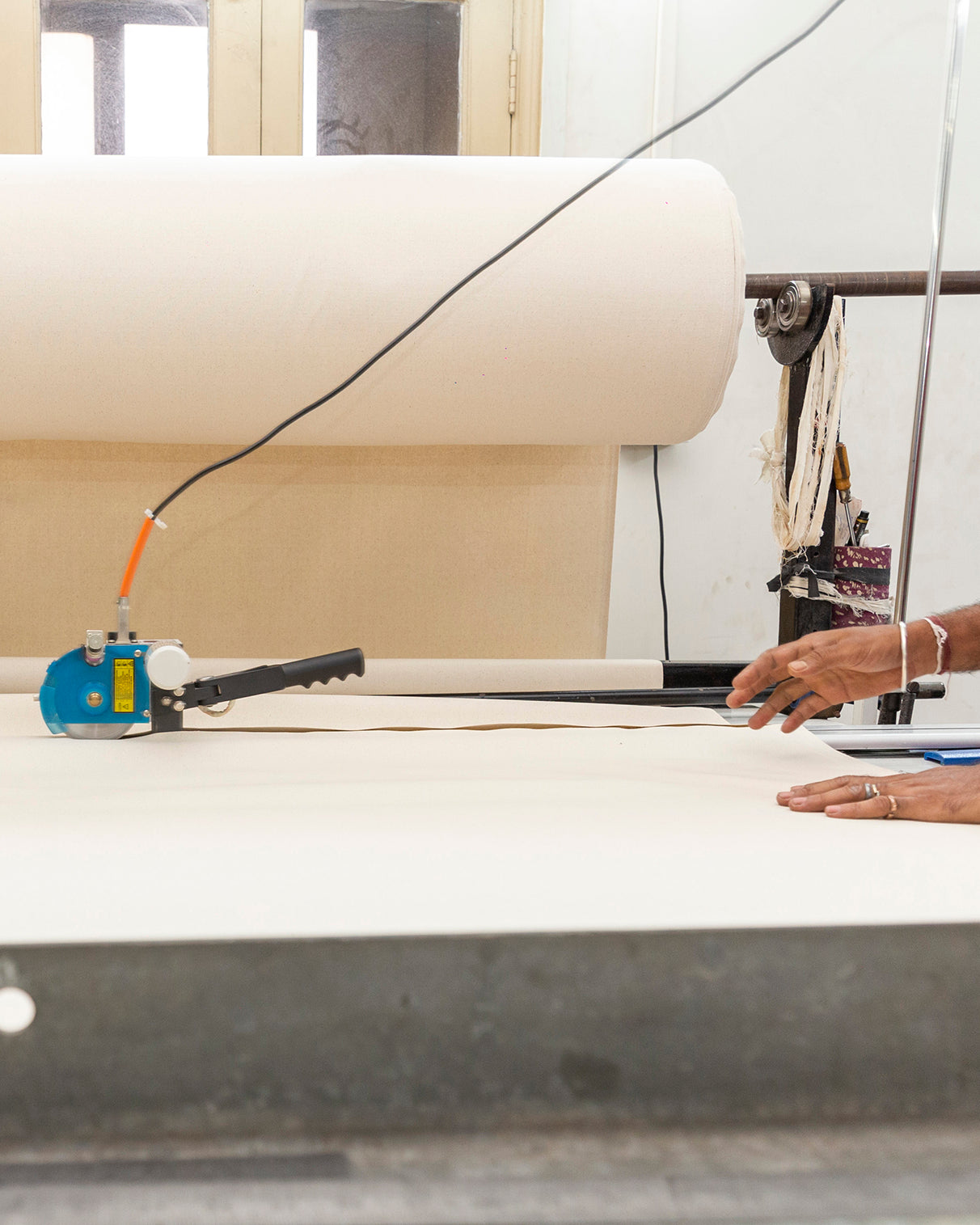 MADE EASY FOR YOU
How does placing an order work?

‣ 1. Select your product details above
‣ 2. Complete checkout for your draft order

‣ 3. Kindred receives your request & prepares your order

‣ 4. Within 1-2 business days we will send you a: digital mock up, detailed purchase order, invoice, delivery time frame
‣ 5. You review / approve your order details
‣ 6. Your credit card charge is confirmed

‣ 7. We make your order!

Pricing includes all shipping & printing based on the selections you've made above. Kindred handles all the shipping & customs clearance for your order.

Your items will arrive on your doorstep ready to go!
VIEW SAMPLE PURCHASE ORDER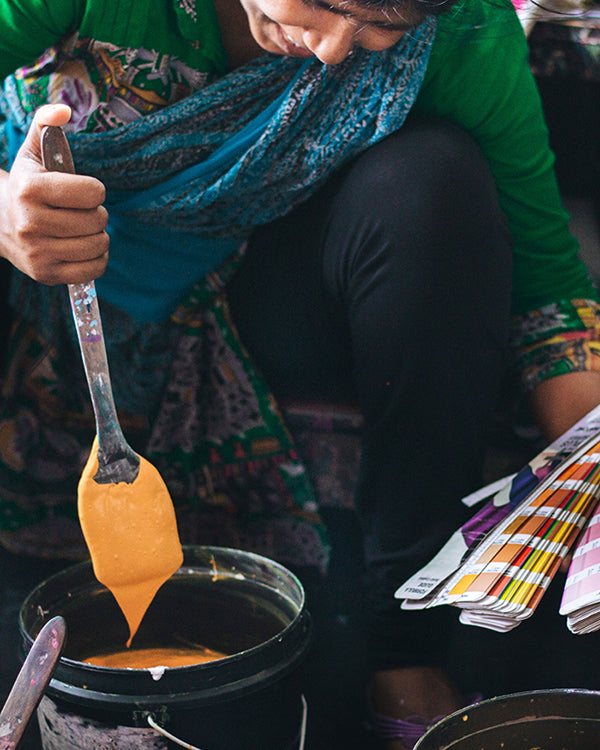 MADE TO ORDER
Minimum order of 50 units per design
‣ Artwork size, placement, print & fabric colour needs to remain the same.

The JOYYA staff silk screen your designs by hand
‣ No hidden set up fees!
‣ Printed using eco-friendly, water-based inks.
‣ Max of 6 colors in any one location.
‣ Max of 8 colors total per garment.
‣ Artwork must be in block colours
‣ Gradient colours are not possible.

Check out the artwork guide for help preparing your high resolution design!
VIEW ARTWORK GUIDE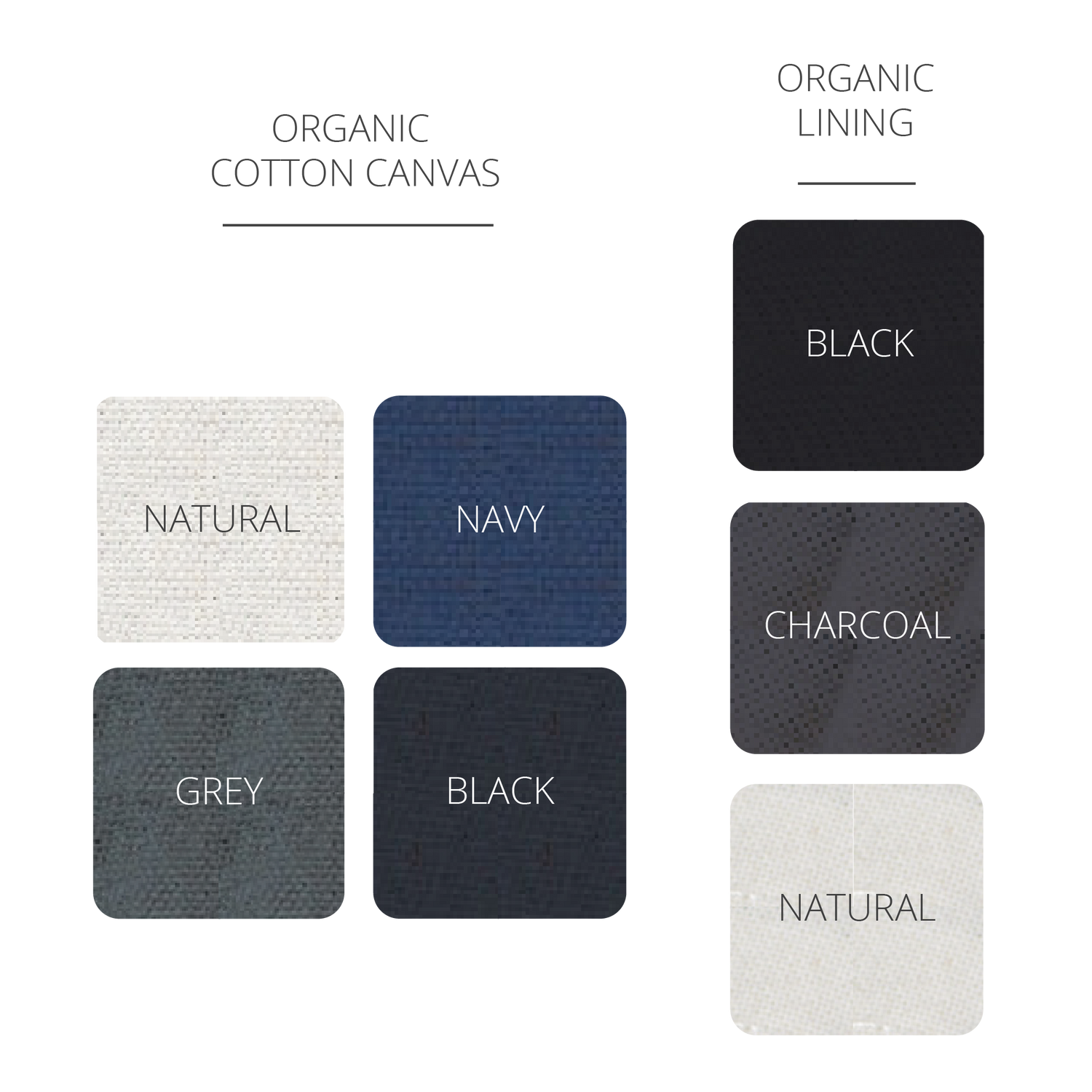 MADE TO MATCH
Bag Colours:
‣ Black, Gray, Natural, or Navy

Handle Colours:
‣ Black, Gray, Natural, or Navy

Optional Lining Colours:
‣ Black, Charcoal, Natural

We make sure every detail is just right:
‣ A professional digital mock up provided
‣ Layout prepared by an experienced designer
‣ Design & product fabric colour digitally combined
‣ Size & placement of artwork outlined
‣ Up to 3 mock up revisions free of charge.
VIEW SAMPLE MOCK UP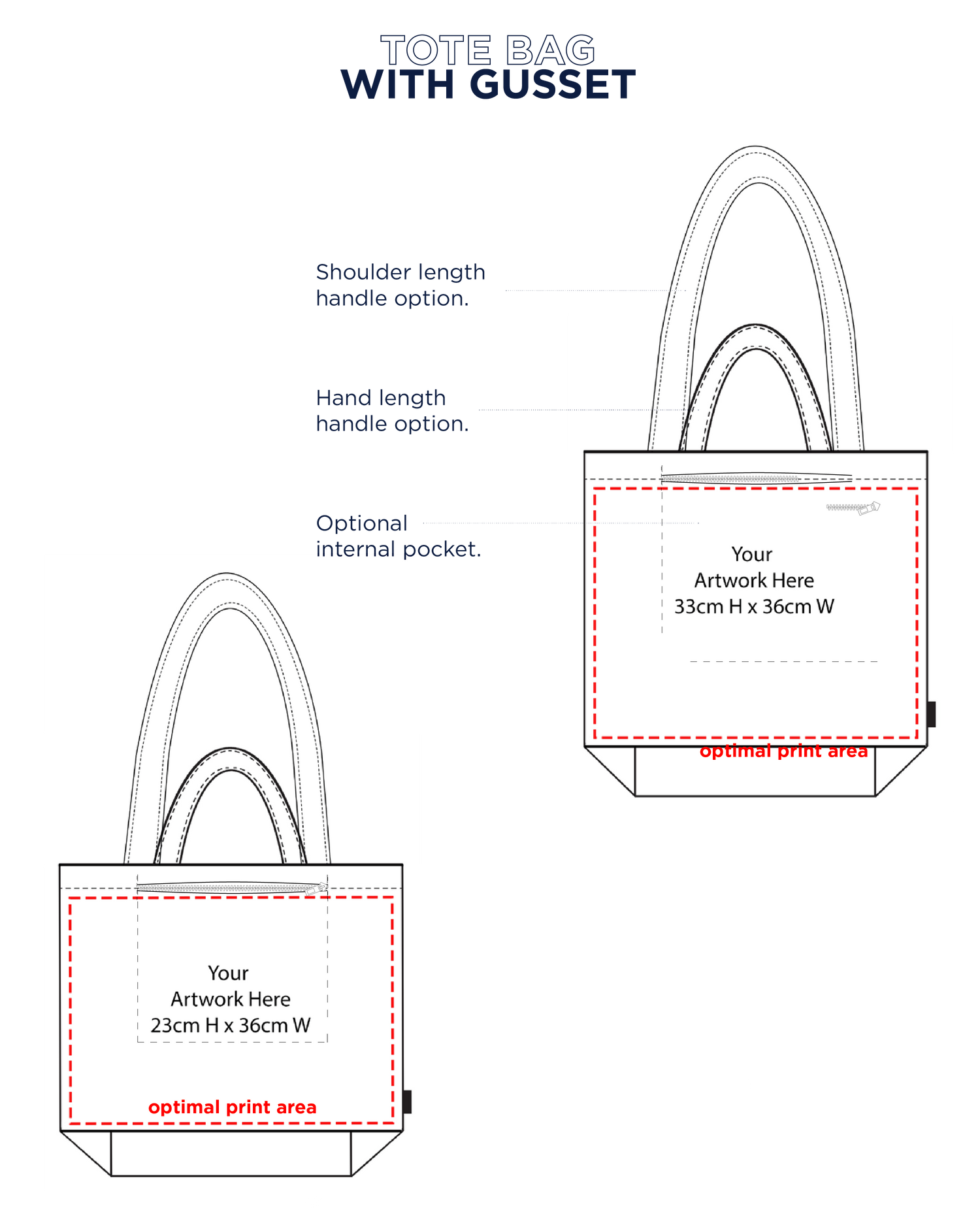 MADE TO FIT
Bag Dimensions: (h x w x d)
‣ Square: 40 x 40 x 12 cm | 15.7 x 15.7 x 4.7 in
‣ Tall: 30 x 40 x 12 cm | 11.8 x 15.7 x 4.7 in

Handle Dimensions:
‣ 3 x 60 cm | 1.2 x 23.6 in
Optional Length: 3 x 60 cm | 1.2 x 23.6 in

Fabric:
‣ External: 310 GSM Premium Cotton Canvas
‣ Handle: Folded Premium Cotton Canvas
‣ Optional Lining: 145 GSM Cotton Sheeting
‣ 100% GOTS Certified Organic Cotton

Optional Handles:
‣ Cotton Webbing | Black or Natural
‣ Rolled Cotton Webbing | Black or Natural
‣ Recycled Sari Lined Canvas
‣ Recycled Braided Sari

Fastener:
‣ Magnetic Button
‣ Optional: Zipper | Black or Natural

Pocket:
‣ Internal Zipper Pocket: 18 x 22 cm | 7.1 x 8.7 in
‣ Plastic Zipper & Puller 
‣ Optional: Recycled Sari Tassel Puller

Joyya label and swing tag standard on every product
VIEW SPEC SHEET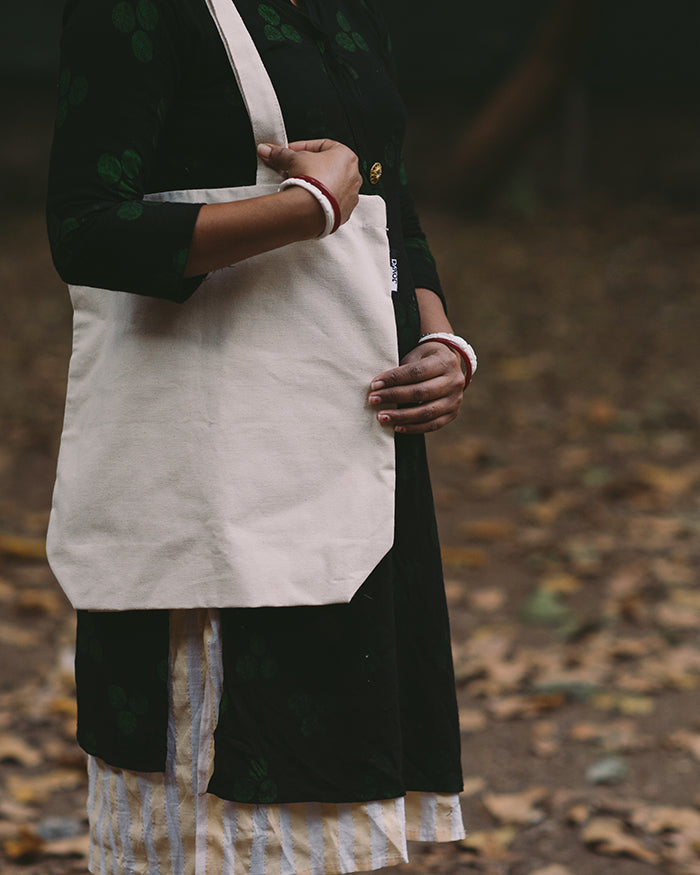 MADE WITH LOVE
This versatile tote can have many purposes, from promoting your message to the world to creating your vision of a handbag for retail.  Made of sustainable jute and able to be decorated with print, upcycled Sari trim and handles, closure options and even embroider if you like- every bag can be unique.  Even more, Joyya tote bags do good for the people who make it and the world.  Buy Good, Do Good.

Made With Care In Kolkata
Our products are sewn with pride. You can know for certain they are eco-friendly and make a difference in the lives of everyone who helped create them, from the first cotton bud to very last stitch. We're especially proud every product is WFTO Fair Trade guaranteed.

Beyond Fair Trade
Ethically Sourced
Handcrafted for Good

OUR PRODUCT'S JOURNEY TO YOU
THE RIGHT FIT, IS MORE THAN JUST A SIZE
Love what you see, but you want need more complex options than what our website allows? Check out our advanced options then email us for more info.